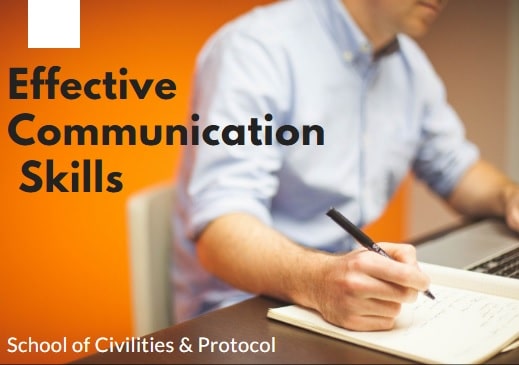 Demystifying different forms of communication
Communication is crucial to human life. Whether personal or professional life, we share and obtain so much with each
other on everyday basis that it becomes even more vital for us that we are able to put our thoughts in a logical, clear
and precise manner.
Being the most fundamental process of our daily lives, still a major chunk of crowd lacking these skills shows how
imperative it is to look into the matter. Especially, students who are at the verge of starting their career, it becomes
even more important to make their soft skills effective.
Importance of Communication
Whether a brief discussion or just nodding your head in agreement, communication is absolutely important when sharing
ideas, managing a team, delegating responsibilities and building relationships. Good communication skills not only help
you succeed in your career but also make a candidate more refined in the process.
Types of communication
However, the word communication is generalized as speaking abilities but in real world it is not just confined to that.
The word communication in itself comprises of two different categories through which a person imparts information to
another person. Let's take a look into the different forms of communication:
1. Verbal Communication:
Verbal communication being more quick and precise are considered to be the most generalized form of communication,
comprising of passing of an intended message, in the form of spoken words or in a written format. The purpose of such
communications is to ensure that a listener understands whatever a speaker wants to convey. A verbal communication is
also divided into 2 formats:
• Oral: Any exchange of information between two people that employs spoken words, is referred to as oral communication.
For ex: Face-to-face conversations, Conversation over phone etc.
• Written: The written communication involves exchange of information in written format. For ex: Emails, Texts, SMS etc.
2. Non-verbal Communication:
Non-verbal communication is primarily made up of gestures, body language and facial expressions. Non-verbal
communications can help us identify how people feel, if they are telling the truth or not, and whether they are paying
attention or not. Some of the common non-verbal methods which can help us understand a person are:
• Eye Contact
• Facial Expressions
• Pace while speaking
• Body posture
For ex: A speaker with wrinkled clothes and poor posture signifies lower confidence and laid back attitude while a
speaker with clean and fitted clothes, with the right posture, who speaks more clearly may appear more serious and
knowledgeable.
The School of Civilities can be contacted on their numbers +91 8130413526 or +91 9910014040. The English language
learning, Spoken English, IELTS, SAT etc training center addresses are- #101-E, 1st Floor, South Point Mall, Golf Course
Road, Gurgaon
M-8, Old DLF Colony, Educational Complex, Sector 14, Gurgaon.