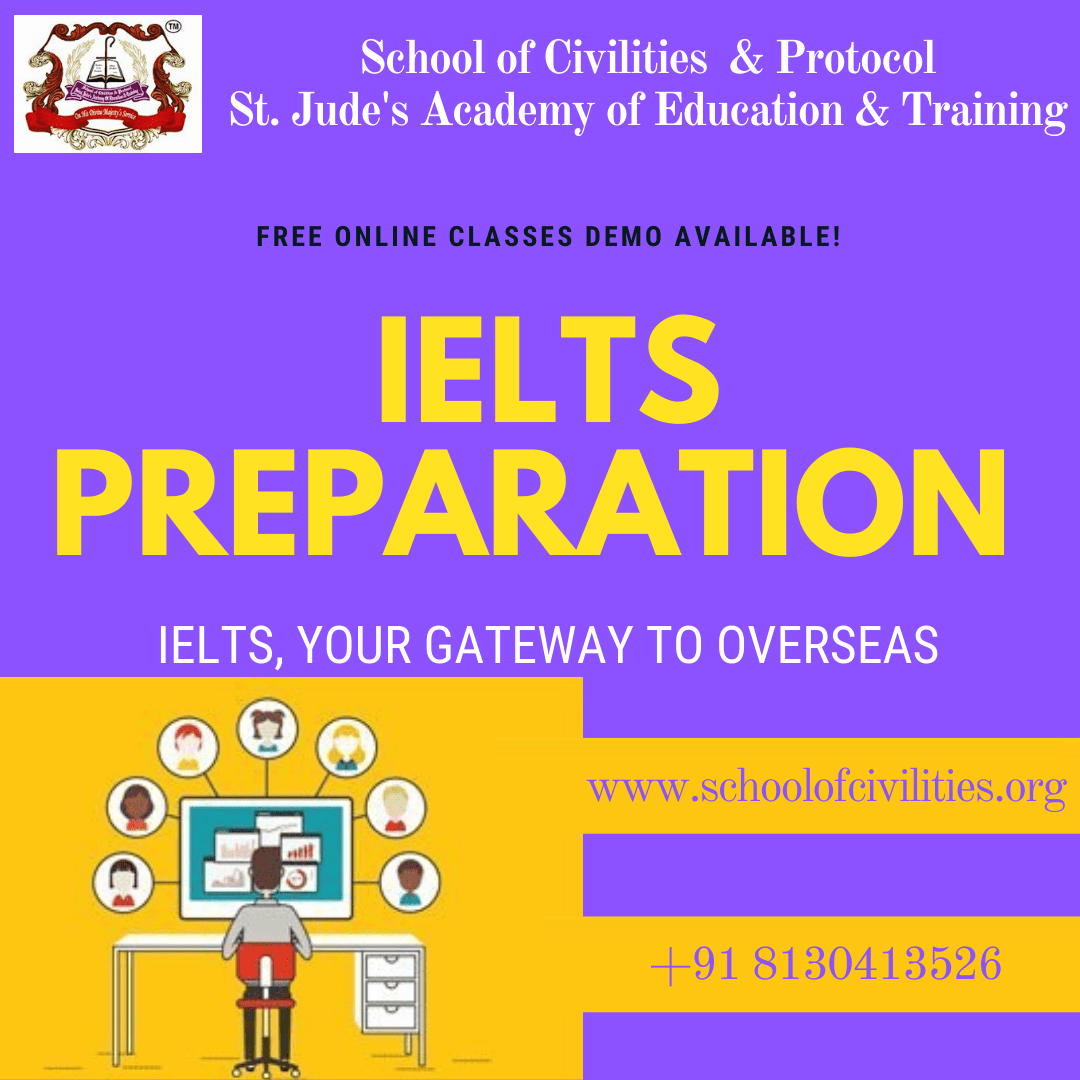 IELTS, YOUR GATEWAY TO OVERSEAS
Preparing for the IELTS?
Congrats & Good Luck!!
You are either going overseas for higher education or for some overseas employment. Right?
Well; let's talk about it then; shall we...
There are two versions of the IELTS test:
• IELTS Academic: This is for candidates who plan to undertake academic study.
• IELTS General Training: This is for candidates who plan to go for work, work-related training or for migration.
It would be a good idea for you to familiarise yourself with the IELTS testing format to know what you are likely to face when you attempt the IELTS Exam.
The IELTS Exam covers the following four different sections of the test:
• Listening Skills
• Reading Skills
• Writing Skills
• Speaking Skills
Please note that the Reading and Writing Sections of the Academic test are different to the General Training test.
Let's now talk about how to prepare for each section of the IELTS Exam.
I. READING SECTION:
 This calls for some Reading practice to be able to understand what we read and to be able to provide relevant answers when asked.
 Working on your Vocabulary is a good place to start with. Pay attention to complex words, break them into smaller parts for ease of understanding, use them in your sentences to make them a part of your active memory.  Reading the newspaper and books helps build up the speed of reading which is essential to crack this section.
 Gather preparation materials, online forums, flash-cards and practice questions answers exercises. This would not only give you an idea of what type of questions to expect, it would also help improving your Reading skills.
II. WRITING SECTION:
 Vocabulary building does not only help in improving Reading skills but it also helps improving your writing skills. One more reason why vocabulary building is important.
 In addition to vocabulary we must also work on collocations, confusing word pairs, synonyms, antonyms and homophones etc.
 Needless to say we cannot ignore to practise writing if we want to improve our writing skills.
 The more you write, the more errors will come to light for correction and your writing skills will improve day by day.
III. LISTENING SECTION:
 A good listener is a successful person. Listening skills can be improved through various online sample questions available.
 Should you have trouble in understanding the English accent, a large number of movies are available which could be watched to improve listening skills.
IV. SPEAKING SECTION:
 Communication is the most important requirement without which you do not qualify for any education.
 To improve Communication you would need to be speaking to a lot of people on a regular basis. This will help you to use the Vocabulary that you have learned and your speaking skills will soon have the fluency people will not fail to notice.
 Practice, practice and more practice speaking in English is the only way to master this skill.
THE FINAL TOUCH:
 The only way to improve your English skills is through sheer practice and keeping at it with dedication.
 Many Practice tests are available online that you could use to help in shaping your English to achieve the desired result.
 Getting a good night sleep before the test and keeping a calm attitude would help you to get through the day with considerable ease.
Last but not the least;
Choose some reputable coaching centre to prepare for the IELTS Exam. The environment of the institute should be friendly and the faculty there should be knowledgeable and helpful. School Of Civilities & Protocol is such an institute where The training is conducted by our chief trainer (a former Management Officer from the British High Commission, New Delhi) and by other CELTA teachers. School of Civilities & Protocol, leading institute has a track record of every student getting 7.0 or above bands in IELTS Exams.

Main features are:
• The materials used by the trainers come directly from the Cambridge English Resources, UK.
• All the study material is provided by the institute free of cost.
• You will have sessions with an official IELTS marker who will grade you and help you to be ready for the exam.
• So get trained by the best and get a fabulous IELTS score in your first attempt.

Apart from IELTS programme, SOCP also conducts:
• Spoken English, Interview Skills & Image Enhancement courses
• Business Communication programmes.
If you are keen to join any of the programmes please let us know and we will schedule a demo session with the trainer.
(The author is Sushil Kumar who comes from the background of Diplomatic Services with a work experience of more than 30 years. He could be reached at: 9910014040)