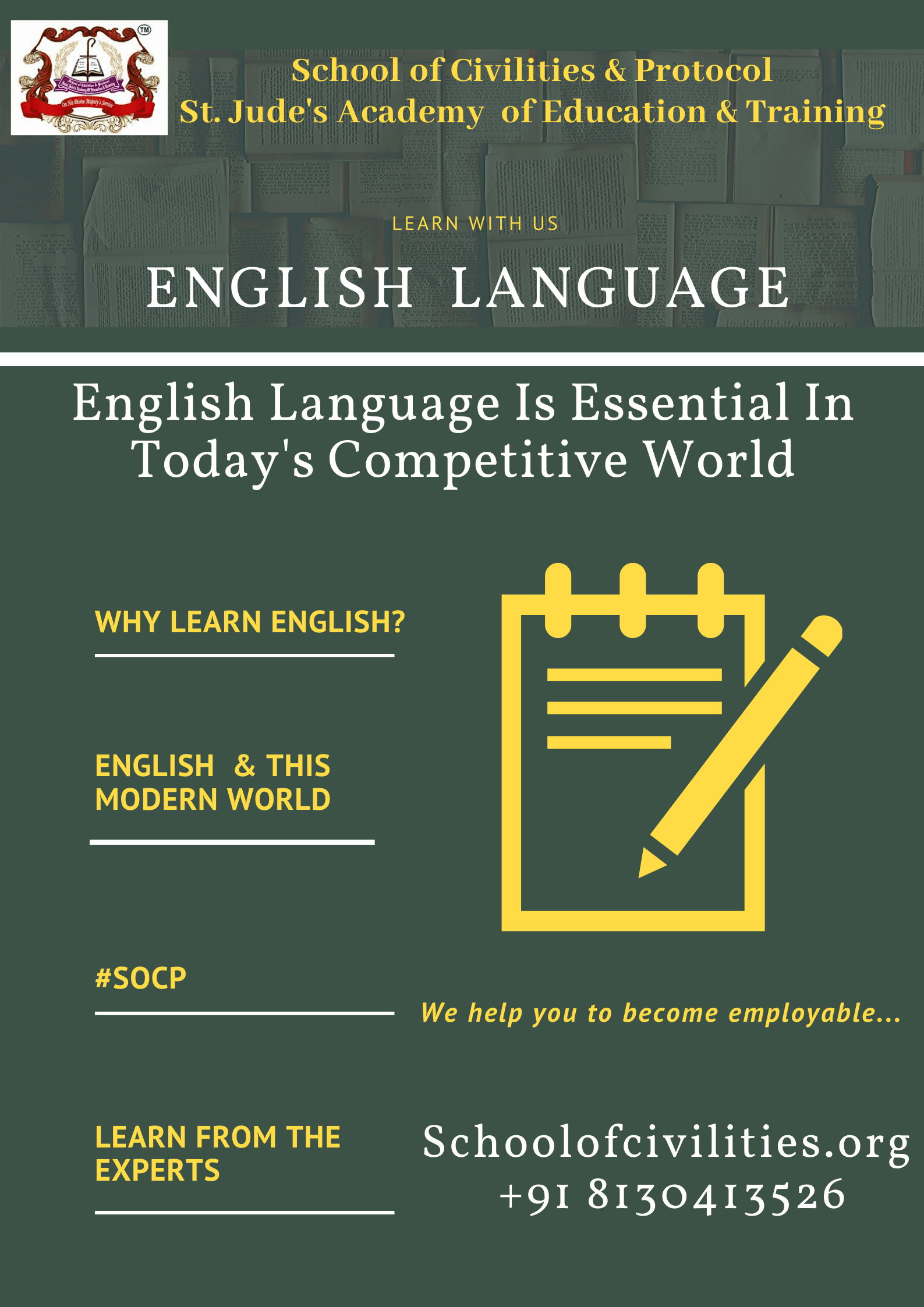 English Language Is Essential In The Competitive World
Language has been our primary source of communication from ages. It is the only method through which we share our ideas and thoughts with others.
Why Learn English?
English is the main language of not only countries which have been under the influence of British imperialism, but it also is the main official language of many big business houses and cultural institutions of the world. English language is used all over the globe as we all know.
In fact knowledge of English Language is vitally important since this is the most widely used language to communicate in many parts of the world.
There are many countries where children are taught and encouraged to learn English as a second language because it is the dominant language in the field of study of sciences, arts and medicine and most of the research work in the area of scientific advancement, is carried out in English language only.
At the university level, students in many countries carry out their studies in English language. Even the famous universities also use English Language to offer their study material in order to make it more accessible to their international students.
On the Internet, the majority of websites are written and created in English language. It is the primary language of the press, newspaper, books and magazines. Wherever in the world you go, you will find that there are so many books and newspapers available in English language. In a nutshell English is the most commonly used language all over the world.
English And This Modern World
It is very important to have good command over English language if you want to be able to speak it fluently to succeed in life and career. And that's why nowadays English is being taught to children at the primary level. Students are strictly advised to speak in English language when they are in the school premises. This helps the children in building a firm foundation in the communication skills from the very beginning.
From morning till evening every day, practically in all fields of life, one is made to realise how difficult it is to find a good job or admission into a school or college if you are not able to communicate in English. Without any doubt English is required at every step in the world. People who want to go aboard for higher education or for the sake of employment; when they apply for visa, they need to appear for and clear the IELTS Exam to prove that they have a very good knowledge of English language. IELTS (International English Test System) which tests candidates in four skills ie.; Reading, Writing, Speaking & Listening skills. And only after clearing these tests a candidate's application for visa is considered.
To acquire a good knowledge of English language or Spoken English one must study and cover basic grammar and should have a strong vocabulary and a good sense of construction of grammatically correct sentences. At School Of Civilities & Protocol, we prepare people for Spoken English, Business Communication Skills and IELTS. We go an extra mile with our students while preparing them for IELTS. Besides preparing them for the four skills ie.; Reading, Writing, Speaking & Listening Skills, we also prepare them in advanced grammar & advanced vocabulary thus enabling them to achieve high bands. Most of our IELTS students have so far achieved bands 7 & above. For IELTS or any other English course that we offer, we provide the authentic study material to students without any extra charges.
English is not just a language it's the necessity in today's world and we all are aware of this fact. At School Of Civilities & Protocol, we would be happy to help you learn English language. We help you to become employable and to succeed in the career of your choice. The institute has two branches, one at M-8, Educational Complex, Sector 14, Old DLF Colony, Gurgaon, and the other at 101, First Floor, South Point Mall, Gurgaon. The institute can be reached at +91 – 9910014040