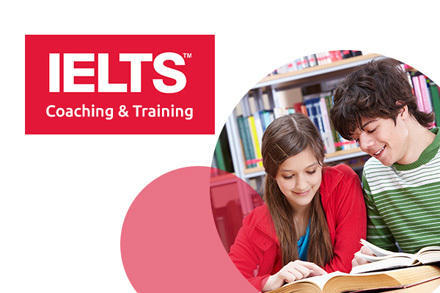 The International English Language Testing System, commonly known as IELTS, is the most popular English language test in the world. Created by a few of the top experts in language assessment, IELTS assesses all of your English skills which include reading, writing, listening and speaking. The test is an accurate reflection of how you will utilise the English language to study, work and live in an English speaking community.
In addition, the criterion for examining the English skills of a participant is set at an advanced level. As a result, the participant must evaluate his own understanding of the English language before taking the test. For candidates who are not as skilled in spoken English, IELTS coaching is an option to bring up their skills to the required standard.
How it works?
First, the examinee has to choose the format of the test, The Academic Test or the The General Training Test. The authority recommends the suitable test for the candidate depending on the candidate's requirements and qualifications. The IELTS spoken english patterns are constructed to be different for every candidate. What's important for the candidate is to be extremely proficient in English, regardless of what pattern is being tested.
Why choose IELTS?
IELTS is the only English language test that is considered to be an accurate and valid measure of English proficiency by all of the important immigration authorities including Canada, Australia, United Kingdom, United States and New Zealand. Consequently, it is necessary to pass the test for visa applications and migration purposes. Here are some benefits of choosing to give IELTS.
IELTS is acceptable in over 10,000 organisations and is also easily accessible in more than 140 countries worldwide. It is designed by experts so it is a secure test that ensures the safety of their clients. Special arrangements are also offered to those with impairments. You can use the test to get a job in your home town or emigrate to an English speaking area.
How to study for the test?
Passing the IELTS is not as easy as it seems. If you want to score high in the IELTS speaking test, you have to improve your spoken english. It is vital to come up with a proper study plan before taking the test. However, the test materials on the Internet are simply not enough on their own. You can take the help of an experienced and well-trained IELTS coaching expert who will guide you on how to ace the test. They will provide quality training to the students to enhance their english speaking skills.
Moreover, an IELTS coaching expert will prepare candidates for all parts of the test so you will be familiar with the test as a whole. This will also ensure that you are able to achieve a significantly high score on the IELTS exam and become proficient in the English language.